What is ZOOM!® Whitening?
---
---
ZOOM!® focuses on lightening the enamel and the dentin in your teeth for a longer lasting, whiter and brighter smile! You'll have new found confidence after you ZOOM!®. In one study posed by ZOOM!®, patients found that their teeth were 8 shades whiter in just 45 minutes. As with all whitening, some limitations do exist, such as genetics and habits. The whitening will last a full year but we understand that every now and then you just need some chocolate and a glass of red wine! That's why the ZOOM!® Whitening Pen and Philips® Sonicare DiamondClean can help maintain your results.
---
Is ZOOM!® Whitening safe?
---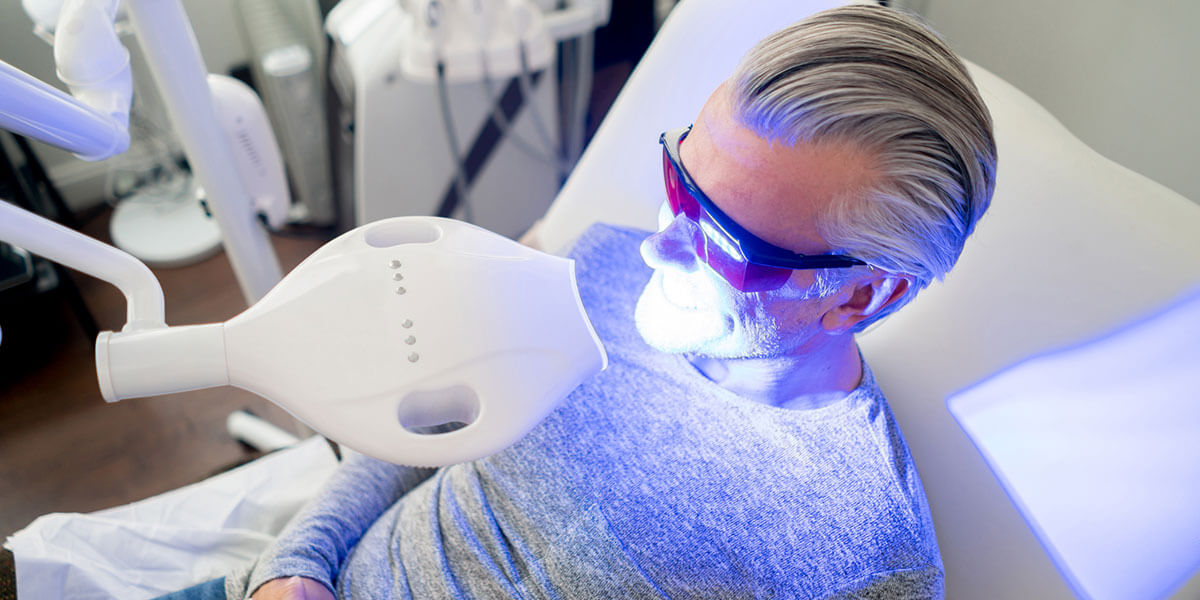 ---
While many at-home whitening kits cause sensitivity and can leave you uncertain of possible damages or what is actually happening to your teeth, at Joseph Lichter D.D.S., we will inform you all about your ZOOM!® Whitening treatment. ZOOM!® uses a whitening gel with the active ingredient hydrogen peroxide that breaks down the carbon bonds that create yellowing of the teeth. This performs a bleaching action on all colored substances while the tooth structure remains the same. During the treatment 99% of patients experience little to no sensitivity, but if the light is too intense it can be turned down for you. ZOOM!® whitening has been proven to have little to no sensitivity while improving teeth luster. ZOOM!® in-office appointments allow for the dentist to customize the treatment just for you, from creating custom trays for your teeth to putting on your favorite movie while you receive the best possible whitening results!
---
---
I have sensitive teeth, is ZOOM!® still safe?
---
Philips ZOOM!® DayWhite and NiteWhite have special built-in desensitizers, potassium nitrate and ACP (amorphous calcium phosphate), which are well known and reliable additions to the ZOOM!® formula. They not only help by desensitizing your teeth, but also smoothing your tooth enamel. Joseph Lichter D.D.S. recommends brushing with Fluoridex Daily Defense Sensitivity Relief two weeks prior to whitening, and that you take ibuprofen on the day of your treatment.
---
---
[global_block block="3448"]