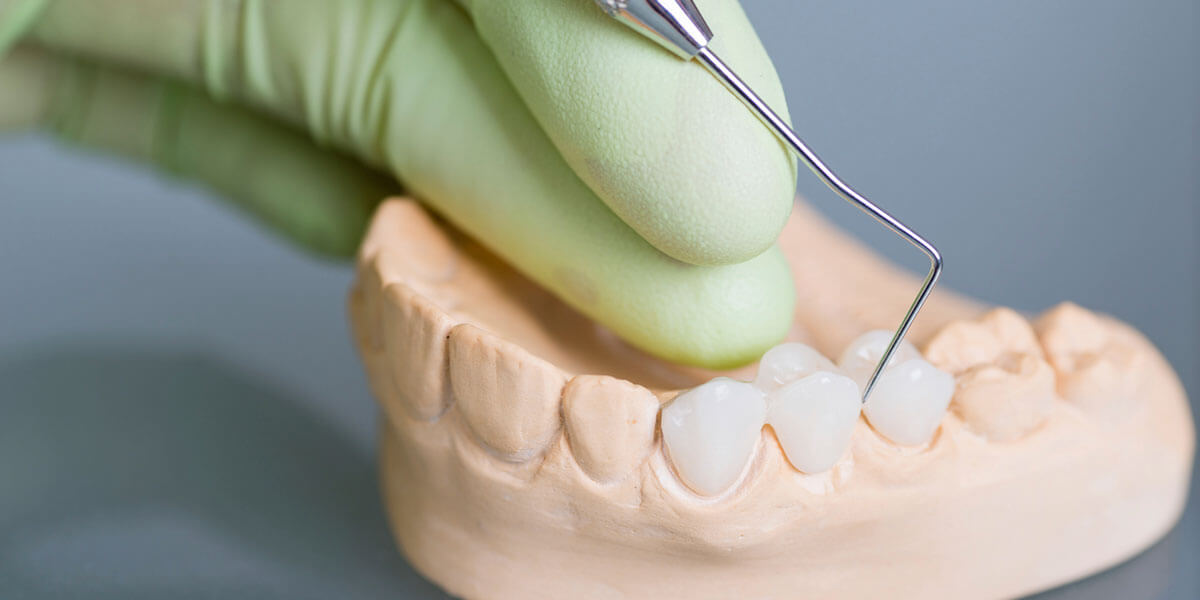 ---
What is a Bridge?
---
A bridge is, at minimum, three conjoined crowns. If you have a space where you no longer have a tooth, the teeth on either side of this tooth will act as posts to hold a row of teeth. Many people do not know that if they do not get a bridge and they leave the space, the surrounding teeth will attempt to fill the space. Teeth are made to work as a team, therefore they move out of alignment. This can make chewing very painful and puts you at higher risk for tooth decay and gum disease because it makes teeth hard to clean. This also changes the way that your jawbone supports your lips and cheeks making your face look older overtime. The bridge will be made from metal, porcelain, or a combination of the two. Dr. Lichter's office continuously strives to offer the best and most reliable patient care available. At Joseph Lichter D.D.S., you're in good hands with good people.
---
What will happen at my appointment?
---
This will take more than one appointment. At your appointment your dentist will take time to create a mold or take an image that will fit your jaw and the shape of your face. The image or mold will then be used by technicians to create a permanent bridge. Meanwhile the doctor will prepare the surrounding teeth for the bridge. While your permanent bridge is being prepared the doctor will also give you a temporary bridge. The office will notify you when the bridge is ready. At your next appointment the doctor will cement the permanent bridge to the posts. If you have more than one tooth missing in a row, you will need implants. This is referred to as an implant-supported bridge. The implants will act as the posts for the bridge to attach to. Overtime the bone will grow in around the implants.
[global_block block="3448"]